MGB – ridgid Endoscopes (not available in EU)
---
Vathin – Single-Use Endoscopes
NO CROSS CONTAMINATION
As H-SteriScope™ I series are our single-use bronchoscopes, it elimi nate the risk of cross-contamination and ensure the safety of patients.
Cost Effective
H-SteriScope™ I do not have repair and reprocessing cost, which highly reduce the use cost of scopes.
Rotation
The insertion tube can be rotated left or right up to 90° by simply turning a ring on the control' section of the scope. This improve ease of operator control.
WIDER ANGULATION
Up and down angulation ranges of 210° support smoother insertion into the lobe bronchi. Moreover the bending has high endurable ability, which is the same with resuable ones.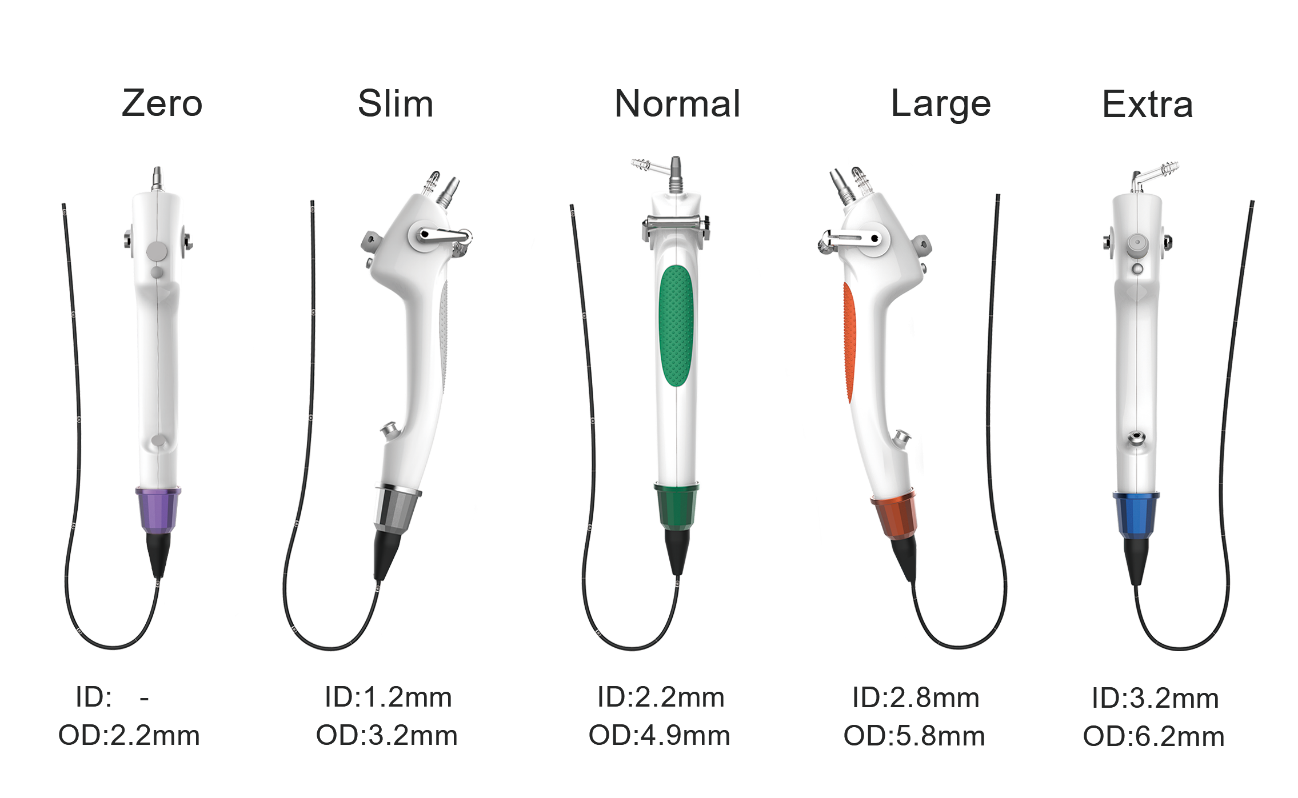 Name
Zero
Slim
Normal
Large
Extra
Model
BCV1-01/02
BCV1-C1/C2
BCV1-M1/M2
BCV1-S1/S2
BCV1-W1/W2
Bending Section
U210°/D210°
Max OD
2,5 mm
3,2 mm
4,9 mm
5,8 mm
6,2 mm
Distal end Diameter
2,2 mm
3,2 mm
4,9 mm
5,8 mm
6,2 mm
Min ID
0 mm
1,2 mm
2,2 mm
2,8 mm
3,2 mm
Working Lenght
700 mm
Field of View
110°
Depth of view
3 mm to 100 mm
Illumination method
LED
Suction Connector
7 mm
Method of Sterilization
ETO
---
Lenses
---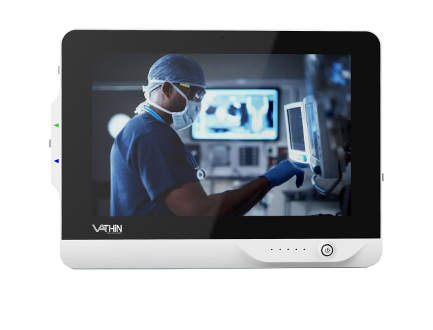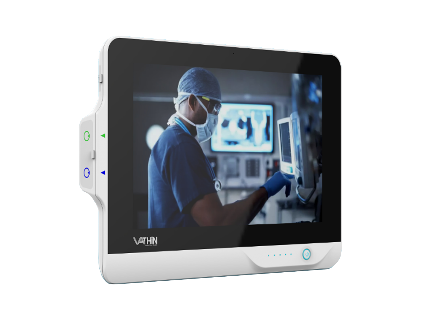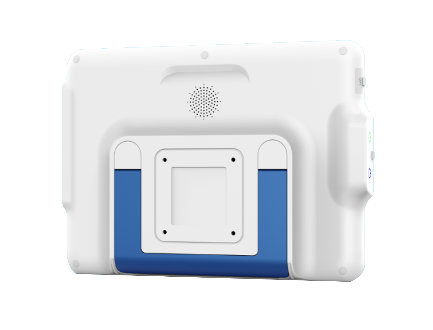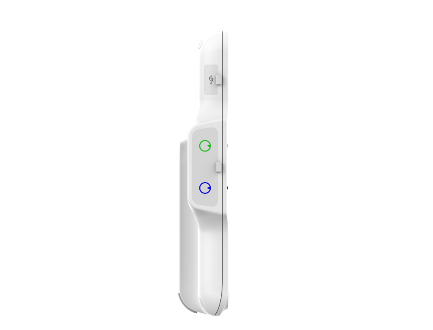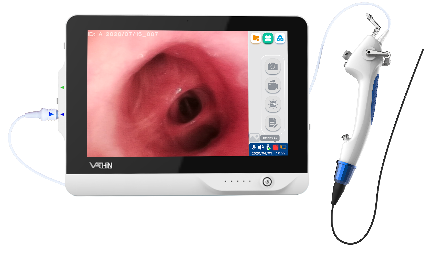 Monitors
A tablet sized Digital Video Monitor
Data
Display:

Resolution: 1280 x 800
Type: Touchscreen, Colour LCD
Size: 12.8 "
Orientation: Portrait and Landscape (Auto)
Adjustment: Contrast, Sharpness and Brightness
Battery:
9000 mAh Lithium-ion (duration over 6 h)
Konnections:

2 x USB 3.0
Video out: HDMI (1920 x 1080p, 60 fps)
Recording:

Memory: 64 GB
Video: Duration over 6 h (MPEG-4 format)
Image: 1280 x 800 (PNG format)
Playback:
Picture and Video
Other:

Speaker
Dimensions: 310 mm x 230 mm x 39 mm (W x H x T)
Weight 2.14 kg
Power:

Input Power: 15 V DC, max. 4.2 A
Power Supply: 100 - 240 V AC, 50 - 60 Hz, max. 1.4 A